DAY DANCE CAMPS

We offer Princess Camp (ages 3-6), Dance Intensive (ages 7 & up), & Sleepaway Camp (ages 8 & up)!!
Princess Camp in Damascus from July 10-14, and in Olney from July 17-21
Dance Intensive in Damascus from July 31 - August 4
Registration can be completed online via the Parent Portal!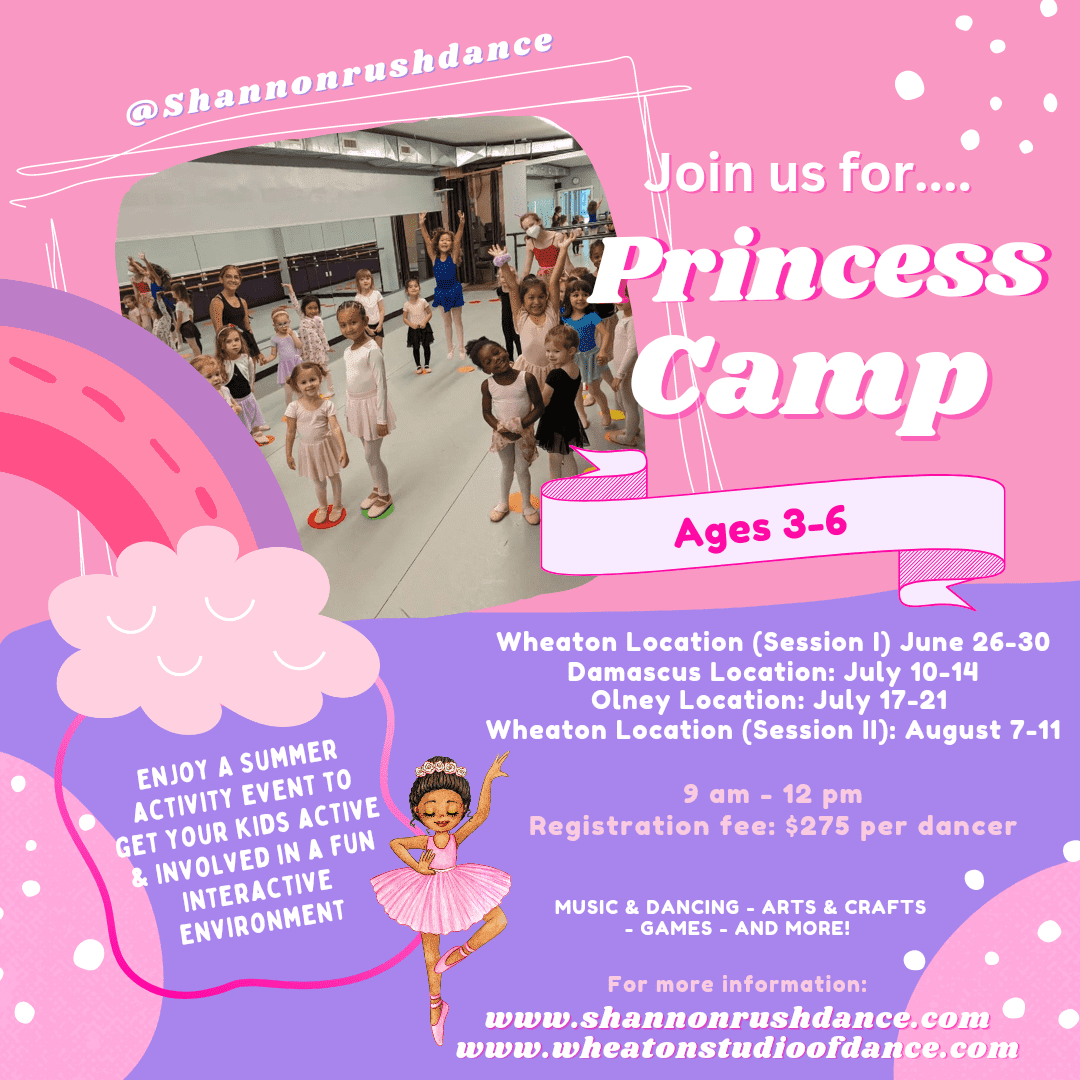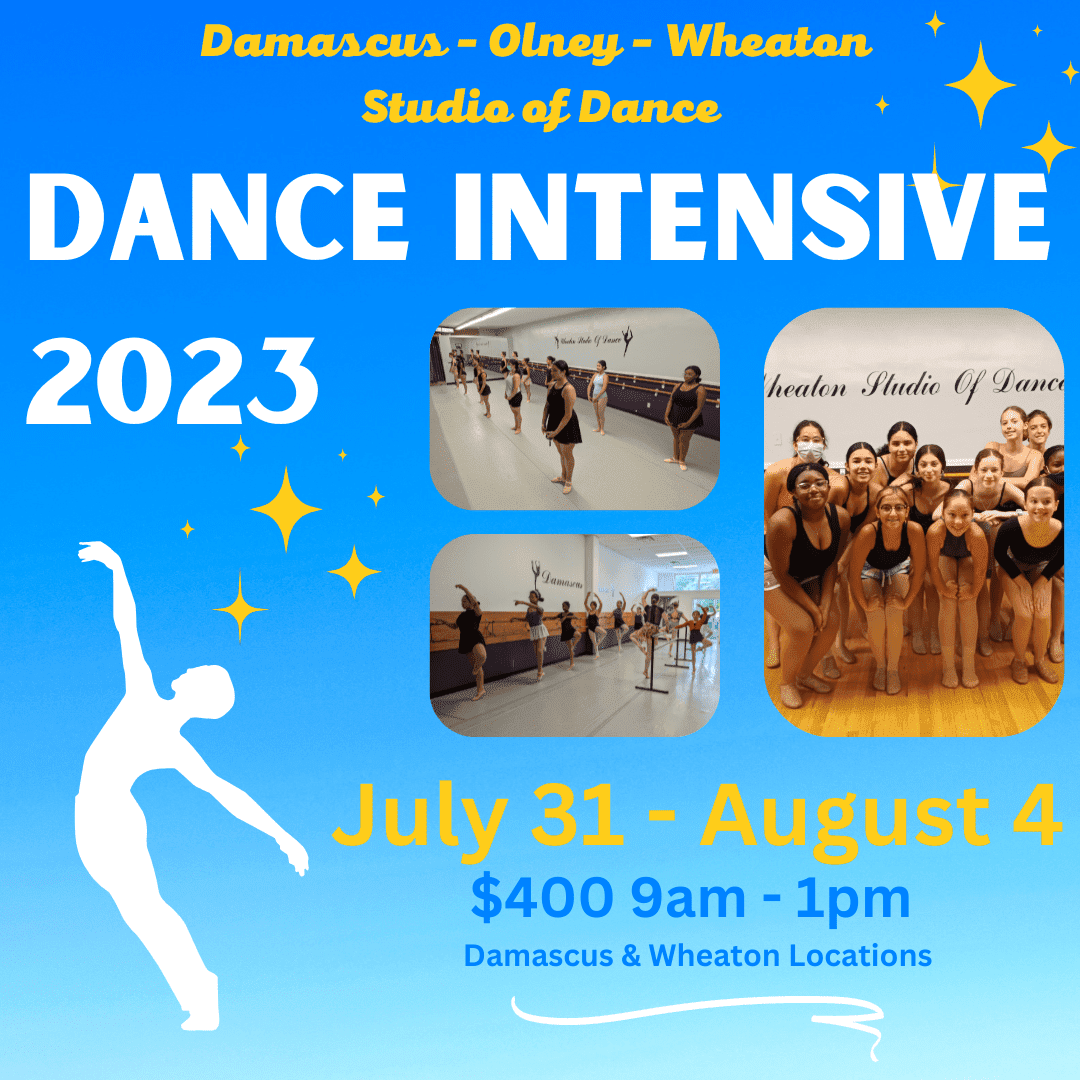 OVERNIGHT SUMMER DANCE CAMP
Wheaton, Olney, & Damascus, Studio of Dance
Summer Dance-Recreation Camp for Girls
Classes in Lyrical, Hip Hop, Jazz, and Musical Theatre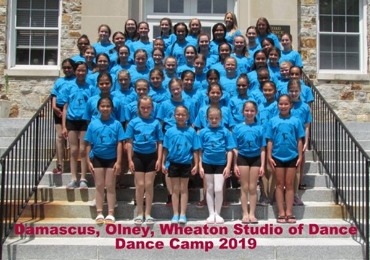 OVERNIGHT DANCE CAMP
We are so excited to announce that we will finally have Dance Camp again this upcoming Summer!!!!
We have been unable to hold our sleepaway dance camp since the summer of 2019 due to covid/covid restrictions. We are so excited and thankful to be able to offer this camp to our dance families again in 2023. Our dancers always love dance camp and have an amazing time!!!
We are now accepting registrations for the Sleepaway Dance Camp
Please click here to view the brochure with information
Registration can be done through the 'Parent Portal' and:
Please fill out this paper registration form in addition to your online registration.
All levels of female dancers are welcome
Ages 8-17
Location:
Mount St. Mary's University in Emmitsburg, MD
Dance Camp will foster aesthetic, technical, intellectual, and creative development in every dancer. Dancers will have the opportunity to participate in studio-based dance practices enhancing their knowledge of the discipline and art of dance. Dancers will develop an understanding and appreciation for the creative processes of dance performance. Each participant will demonstrate a sense of commitment and positive attitude that will foster creative processes and lead to effective decision-making in directing their own end of the camp dance performance.
This camp will nurture artistic leadership in dancers through opportunities to perform, choreograph, teach, and learn about stage management. By the end of Dance Camp the dancers will develop improved communication skills and will have developed new dance techniques.
Organized Activities Each Night
Organized nightly activities are planned throughout the campers' week. These activities will include a night of interactive game contests, talent show night with the campers performing for the rest of their camping friends, a pool night, and a room decoration night!
Dance Instruction:
Technique classes (No Tap)
Specialty Classes – choreography, auditioning, turns & leaps, improvisation, stretch & conditioning
Review of dance terminology and technique
Group Dance (Camper's own choreography)
Dress Rehearsal on Friday
Show Run lineup created by dancers
End of camp performance PRODUCED BY THE DANCERS